Liability & Umbrella Policies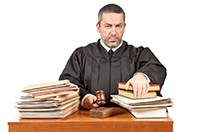 There's no way to predict what a judge or jury might award a person injured at your home, or by your vehicle, boat or watercraft. That's why you need excess liability insurance or umbrella insurance which is designed to give you added liability protection above and beyond the limits of your homeowner's policy, your auto insurance, and your boat and yacht insurance policies. Umbrella insurance covers you when the liability is exhausted on your other policies and can provide you with additional liability protection.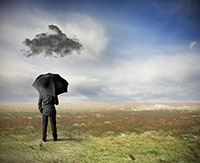 This same insurance concept extends to your business with an excess liability insurance policy acting as an umbrella when a claim is made against you that exceeds the amount of your existing liability coverage. Both personal and commercial umbrella policies offer you that extra layer of liability protection that is needed in today's litigious society.  We have the coverage you need ranging from $1 million to $10 million at Denis A. Miller Insurance Agency.
Of course, we are the professionals to turn to for flood insurance on Long Island at Denis A. Miller Insurance Agency.  Contact us for your insurance needs.