Homeowner's Insurance for Long Island, Brooklyn, and Queens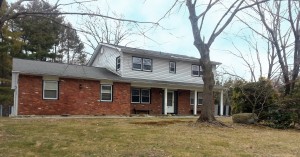 In addition to being one of the largest investments you'll ever make, your home on Long Island helps safeguard you, your family and many of your possessions.  But do you have the level of protection that you need to replace any property lost due to natural or man-made misfortune?  At Denis A. Miller Insurance Agency we will take the time to talk with you about your specific situation and provide information on the types of coverage available.  Whether you live in Baldwin, Merrick, Island Park, Valley Stream, Brooklyn, Queens or another community and need homeowner's, condo or renter's insurance we will shop financially sound insurance companies to find quality insurance that meets your requirements.
Options include:
Hazards
Rental property
Townhomes
Apartments
Condos
Vacant Homes
Homes under construction
Fire Policies
Earthquake, Hurricane, Wind
Multi-Policy Discounts are available
We also want to remind you that with the increasingly extreme weather conditions we seem to be facing, you may need coverage that goes above and beyond your standard homeowner's policy in Nassau County. To add to your protection and your peace of mind we offer wind-buyback options for your homeowner's policy; we have scheduled property riders for your jewelry, artwork, antiques, and other high-value assets; and as the largest provider of flood insurance in New York State, Denis A. Miller Insurance is the logical choice for flood insurance on Long Island.
If you would like more information, give us a call for an appointment.
You can also request a quote right here online.