Boat Insurance/Yacht Insurance
Owning, a boat or yacht on Long Island & in NY can genuinely be a fantastic experience for you and your family. However, that ownership comes with responsibilities! Just as you need life jackets to help protect each of your passengers, you also need Boat and Yacht Insurance to help protect you and your vessel against liability and damage caused by an accident, a collision, a sinking, malicious mischief, and vandalism. We also offer comprehensive yacht insurance in Nassau and Suffolk Counties which can include coverage for haul-out services before to a hurricane. You will also want to protect your property from theft either on the water or on land.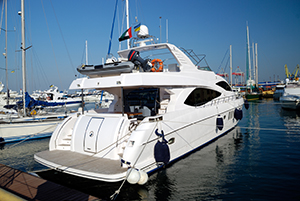 The professionals at Denis A. Miller Insurance Agency excel at providing their clients in Nassau County with quality Boat and Yacht Insurance. We work with a variety of respected marine markets and offer policies for sailboats, motorboats and power boats under 30 feet and yachts over 10 feet. You may also qualify for a discount on your home insurance policy if we write both your homeowner and your boat or yacht insurance policies.
Speaking of water and homeowner's insurance, keep in mind Denis A. Miller and his team are the largest providers of Flood Insurance in New York State and the professionals to turn to for Flood Insurance on Long Island.