About Denis A Miller Insurance Agency: 
Flood Insurance, Auto Insurance, Home Insurance and more
Our knowledgeable and licensed insurance professionals at Denis A. Miller Insurance Agency have one goal. That is to provide our clients on Long Island's South Shore with information about insurance products that are available and to advise you on the coverage best suited to helping you protect yourself, your family, your business, and your property. Based upon your input, we will then offer you specific personal and commercial insurance products and design a comprehensive insurance program tailored to your unique requirements. In addition, as the premier agency for flood insurance in New York you can rest assured that we will offer you the coverage you need to help ensure your home, belongings and business are financially protected when disaster strikes.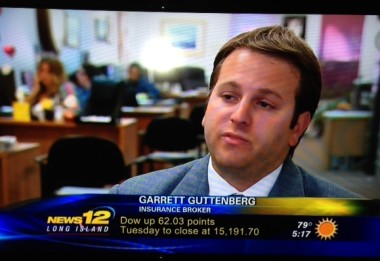 We are also proud to be a member of Independent Insurance Agents & Brokers of America, a national alliance of independent insurance agents and insurance brokers committed to service of the highest caliber and with access to multiple companies allowing us to offer our clients competitive pricing, a broad choice of products and unparalleled advocacy. You can rely on each member of our professional team at Denis A. Miller Insurance Agency to search and find you quality insurance while always offering you friendly and personal service.

---
Get to know us better and view the brief biographies of the principals of our firm.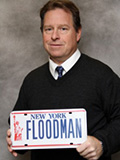 Denis Miller- President
(The Floodman) graduated from George Washington University in 1984. He went straight into his father's insurance agency (Heli H. Miller Insurance) in Brooklyn Heights. Denis concentrated on Personal Lines Insurance and realized the need for insurance help in the Water Front and Water Proximity areas. In 2001, Denis moved his office to Long Beach where he has strong business ties to the community and the surrounding vicinities. Denis has grown to become the largest independent Flood Agent in New York.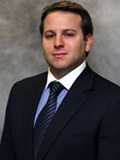 Garrett Guttenberg- Executive Vice President 
Garrett graduated from The University of Albany in 2009 with a dual degree in Finance/Business Management. From there he began his legal studies at Touro Law School. Garrett graduated with his Juris Doctor in May 2012, joining the Agency there after. Garrett is a licensed broker specializing in Claim Review, Flood and Commercial Insurance. He currently resides in Long Beach with his Wife, Danielle.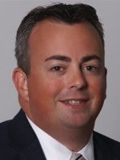 Brian D. Hallinan – Vice President, graduated from Siena College in 1998 and pursued a career in international finance with Bear Sterns where he spent 10 years. He eventually moved into the retail planning space working closely with business owners on asset growth and protection. Brian joined our commercial team focusing on writing high quality insurance programs for our business clients. He resides in Long Beach with his wife Meghan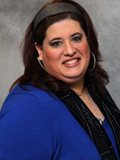 Robyn Sutnick- Commercial Lines Manager "grew up" working in the insurance business in her father's agency. Her full time insurance career began in 1996. Robyn is a licensed Property & Casualty Broker and specializes in Flood Insurance, Business Insurance and Commercial Properties. Robyn also holds a B.A. in Psychology and Education from Queens College. She is a member of the Denis A Miller Insurance team since 2002 and is our Commercial Underwriting Manager. She resides in Long Island with her Husband Doug.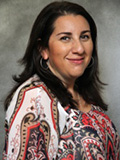 Jenn Weissbard-Gray has worked in the insurance industry since 2001. She has worked in different facets of insurance, starting off her career in Accounting and Customer Service. She is now a licensed Property & Casualty broker specializing in Personal Lines of Insurance. Jenn grew up in Oceanside and currently resides with her husband Dean in East Rockaway.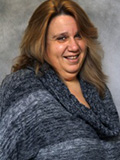 Jill Breshinsky has been working in the insurance industry since 1995. She originally hails from Brooklyn, NY where she graduated from James Madison High School. Jill was so dedicated to her job that she moved to Long Beach in 2002 when our office relocated. She specializes in customer service for our personal lines department.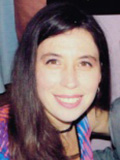 Ellen Pittari-Claims Manager has worked in the insurance industry since 1988, She attended Long Island University and has been a licensed Property & Casualty agent since 1990. She specializes in personal lines of insurance and is also our agency's claims manager. Ellen grew up and currently resides in Brooklyn with her husband Jake and two children, Jordan and Avery.